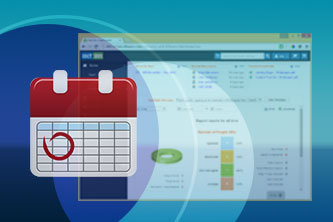 Marketing programs are designed to generate leads.
But leads come in all shapes and sizes.
If your follow up consists of merely turning them over to sales, your ROI will suffer. Integrate lead nurturing into the process and improve results.

A High Percentage Of Leads Aren't Ready To Buy Today
The reality?
Over 70% of the leads you receive aren't sales ready. In addition, Forrester Research reports that of the leads that are qualified, 50% aren't ready to buy now. That's why lead nurturing is essential to your business.
In addition, today nearly 60% of a purchasing decision is made before a buyer contacts a seller. Using effective content and online tools in the selling process are more important than ever. Much like an effective sales rep, a successful lead nurturing program allows prospects to learn about your services, even if they aren't speaking with you directly.
When Do Cold Leads Become Hot Opportunities?
According to SiriusDecisions, 80% of prospect deemed "bad" by sales teams go on to buy within 24 months, (perhaps from your competitor). However, by implementing a nurturing plan, those leads don't go to sales before they are ready. The result, higher close rates and additional revenue.
Learn About InterEdge Marketing Lead Nurturing Tools
Automated email programs engage your prospects over time through a series of email workflows. Your prospects aren't just numbers in a database, they're people with unique interests. They should be treated accordingly. Instead of blanketing your lead list with one-off emails, automated marketing campaigns give you the ability to plan out interaction pathways that progress prospects through messaging streams based on their behaviors and preferences.
Trigger Email Programs
Trigger emails are automated emails that are triggered based on specific events. Maybe it's an action taken by a website visitor or a meaningful change in a customer's behavior or profile.
Trigger emails allow you to automatically send messages that are timely, personalized, and relevant to where the person is right now. Don't forget, when a prospect submits a request, they buy from the vendor that follows up first 35 - 50% of the time. By responding swiftly and meaningfully, you can catch someone at the time they're still actively thinking about the product or topic that triggered their action.
Examples of trigger email campaigns include:
Event Campaigns - a series of messages that go out before and after an event. Reduces non-attendance and increases the opportunity for ongoing dialog
Confirmation messages - welcome emails to new subscribers or thank you notes for making a purchase
Personal messages - like birthdays, anniversaries or holidays
For companies with an ecommerce tool - alerts to visitors who left items in their shopping cart
A lead scoring system generally assigns points to contacts based on the attributes that make them a viable prospect including job title, company size, location, industry and more. It also accounts for the actions the prospect has taken (or not taken). Each lead accumulates points as they interact with your company. That might mean attending events, opening emails, visiting your website and downloading content.
What type of criteria should be considered?
The ideal buyer

What are the common characteristics shared by your best customers?
What types of companies usually buy your product? In which industries?
Which types of people have decision-making authority and budget to purchase your product?
Which attributes does your sales team look at first when they receive a lead, and what profile characteristics make them confident that the lead has potential?
Behaviors that indicate interest

What content do potential buyers usually view before making a purchase?
Which events, eBooks, videos, and other assets are you promoting that might indicate high likelihood to buy?
What types of behaviors indicate willingness to engage with sales?
Assign point values
Give bigger scores to behaviors that require more time commitment or indicate buying intent.
InterEdge Marketing assists you with the lead scoring process. Once a point system is finalized, we upload the details into our automated lead scoring system which automatically tracks and tallies your prospects activities. This allows you to prioritize your prospects, focusing on the best opportunities, and close more sales.
Request a Demo Today